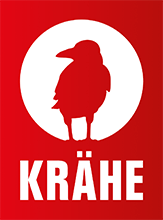 Krähe-Versand GmbH & Co.KG
Krähe-Versand is a specialised mail order dealer (B2B and B2C) for workwear, craftsman and protective workwear (with catalogue mail order and online shopping as its main distribution channels) with its head office in Schlierbach, Germany.
The company operates three divisions ("KRÄHE", "AKB" and "World of Western") with over 20,000 articles and a growing private label segment. Krähe-Versand with 40 employees earned around 15 million Euros as turnover in the last financial year.